Extensions for Gmail
Introduction
Hello, Im gonna telling about Gmail extensions. Gmail is a most famous service of Google, so chrome providing new extensions for Gmail. So it stands to reason that using Gmail in the Chrome browser would be like bringing together chocolate and peanut butter, right? Well, actually, Gmail works fine with other browsers, since it's Web-based. But many Chrome extensions add amazing new features and abilities to the everyday Gmail experience.many of them free, and all worth a try if you're a serious Gmail-er using Chrome on almost any platform, be it Windows, Mac, Linux, or even a Chromebook.
Gmail Offline
No Gmail extension collection is complete without this one, so let's get right to it: Gmail Offline lets you work with Gmail ... when you're offline. No Internet connection? Who cares? You can read, respond, even search your messages. You just won't get or send any new mail until you reconnect.its free.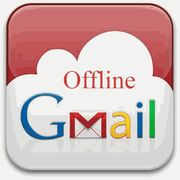 Send Using Gmail
There are links on the Internet that do nothing except open an empty email for you to send to someone. But the way most browsers react to them is to open up an external email client. If you're a Gmail user, this extension will make sure all those mailto: links open a new message window where they should—in Gmail.its free.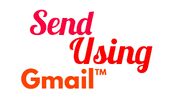 Checker Plus
The best extension for users of multiple Gmail accounts—I've got three!—is Checker Plus. It gives you fast access via a drop-down menu in Chrome, desktop notifications, color coding, even voice input for writing messages. Users of the Awesome New Tab Page app get full integration. A donation of any amount unlocks even more features.its free.
mXHero Toolbox
Click the mxHero button instead of "Send" on a message and you'll get five optional tools that could change how you work. It lets you: track when a message is opened or if attachments are clicked on; include a self-destruct so the recipient loses the mail five minutes after it's read; select private delivery beyond what BCC can do; schedule message sending; and get a message when someone doesn't answer. How are these mxHero Toolbox tools not built into Gmail? (This will cost you to use with a Google Apps domain.) Its free.
Gmelius
Google thinks it knows exactly what users want, so sometimes it makes interface changes to Gmail, which can be infuriating. Gmelius (pronounced 'Gmail'-'ius') gives you back some control, restoring old interface elements like the original compose window or clicking the Gmail logo to return to the inbox. It also can hide features no one likes to see—like the ads. It's only free now while still in beta; it's also available on Firefox and Opera. Its free.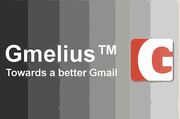 Ad blocker interference detected!
Wikia is a free-to-use site that makes money from advertising. We have a modified experience for viewers using ad blockers

Wikia is not accessible if you've made further modifications. Remove the custom ad blocker rule(s) and the page will load as expected.