Google SketchUp
SketchUp, formerly Google Sketchup, is a 3D modeling computer program for a wide range of drawing applications such as architectural, interior design, landscape architecture, civil and mechanical engineering, film and video gamedesign. It is available as a freeware version, SketchUp Make, and a paid version with additional functionality, SketchUp Pro.
SketchUp Features
SketchUp is owned by Trimble Inc., a mapping, surveying and navigation equipment company. There is an online library of free model assemblies (e.g. windows, doors, automobiles), 3D Warehouse, to which users may contribute models. The program includes drawing layout functionality, allows surface rendering in variable "styles", supports third-party "plug-in" programs hosted on a site called Extension Warehouse to provide other capabilities (e.g. near photo-realistic rendering) and enables placement of its models within Google Earth.
About SketchUp
SketchUp was developed by startup company @Last Software of Boulder, Colorado, co-founded in 1999 by Brad Schell and Joe Esch.
SketchUp debuted in August 2000 as a general-purpose 3D content creation tool and was envisioned as a software program "that would allow design professionals to draw the way they want by emulating the feel and freedom of working with pen and paper in a simple and elegant interface, that would be fun to use and easy to learn and that would be used by designers to play with their designs in a way that is not possible with traditional design software. It also has user friendly buttons to make it easier to use."
Trimble Inc. & Last Software Inc. & Google Inc.
Trimble Inc.
Trimble Inc., headquartered in Sunnyvale, California, makes Global Positioning System (GPS) receivers, laser rangefinders, unmanned aerial vehicles (UAVs),inertial navigation systems and a variety of software processing tools. By the end of 2016, the company had 8388 employees, with more than half of employees in locations outside the United States.[2] Since 1999, Trimble's revenues have grown from approximately $270 million to over $2.0 billion in 2012.
Last Software Inc. & Google Inc.
Founded in 1999 and based in Boulder, Colorado, @Last Software the maker of SketchUp was created by a small group of AEC software industry veterans. This group envisioned developing 3D design software that would make design exploration accessible to everyone.
Google & Trimble & Last Software three companies are parternership when they Developed SketchUp Software together.
SketchUp Software Related Photos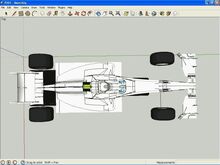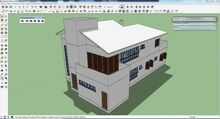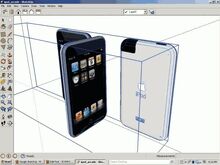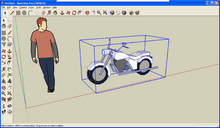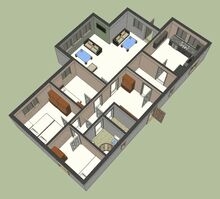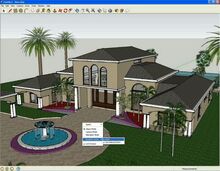 Ad blocker interference detected!
Wikia is a free-to-use site that makes money from advertising. We have a modified experience for viewers using ad blockers

Wikia is not accessible if you've made further modifications. Remove the custom ad blocker rule(s) and the page will load as expected.