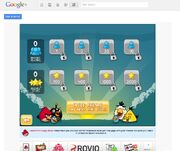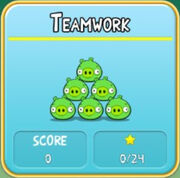 Angry Birds Google+ was a special, exclusive version of Google+, based on the hit video game Angry Birds released on August 8, 2011. It was quite similar to Angry Birds Chrome, featuring a special episode called Teamwork. This episode required players to invite player friends to unlock new levels. This game, along with all the other games on the Google+ Gaming service, shut down.
Levels
Poached Eggs
Chrome Dimension
Teamwork
Ad blocker interference detected!
Wikia is a free-to-use site that makes money from advertising. We have a modified experience for viewers using ad blockers

Wikia is not accessible if you've made further modifications. Remove the custom ad blocker rule(s) and the page will load as expected.